We started in 1992 with 4 people and 1 Million SF.
Today, we are over 200 strong and represent over 900 clients and 26M+ SF of real estate across four cities.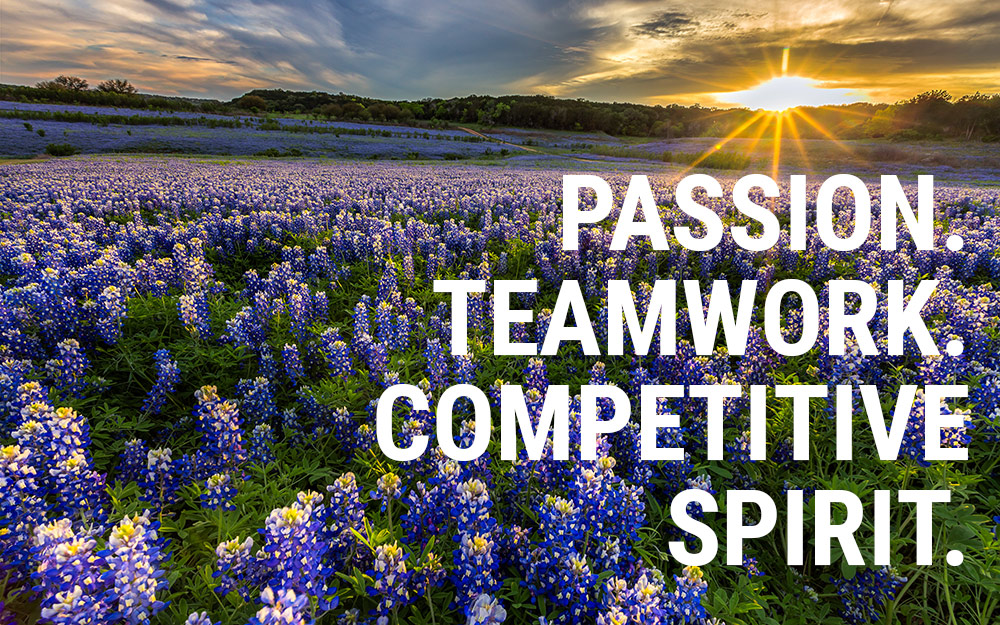 HPI Mission
We are a full-service commercial real estate firm committed to building lasting relationships through proven results, professional integrity, and exceptional service. Our passion, teamwork, and competitive spirit push us to continually exceed our client expectations.
Our History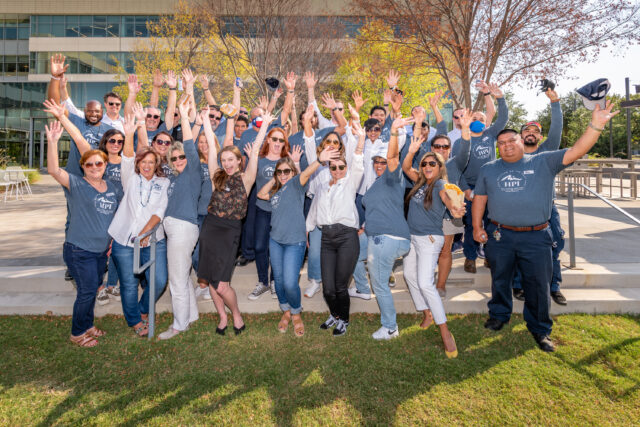 Sep/2021
HPI Dallas named a 2021 Best Place to Work
We're building something genuinely special at HPI and it's 100% because of our incredible people. Thank you to all our amazing staff for making HPI a great place to work!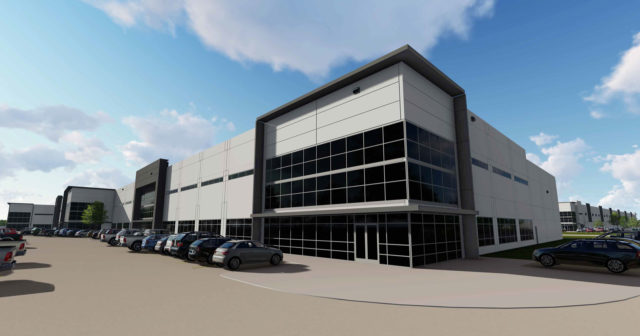 Dec/2020
HPI Dallas Leased Gateway Logistics Center to 100%
HPI Dallas office leased Gateway Logistics Center, a 1.4MM SF industrial distribution portfolio to 100% during a pandemic.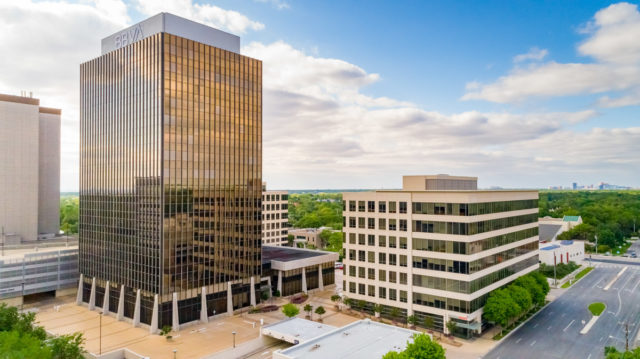 Apr/2020
HPI Closes on Douglas Center in Dallas
HPI closed on Douglas Center, a 400,000 SF class A office project in the Dallas' Preston Center submarket.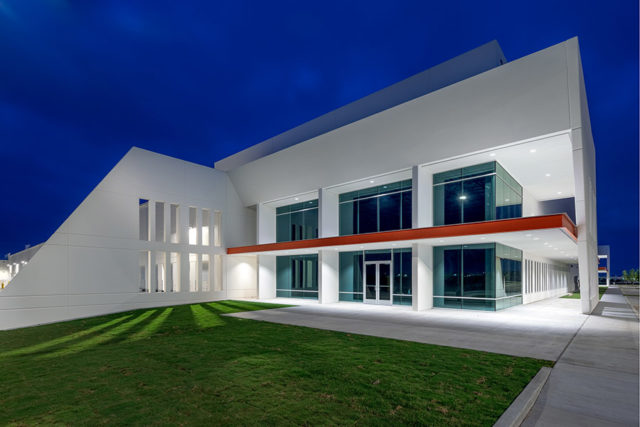 May/2019
Hays Logistics Center Delivers
HPI delivers its first building within Hays Commerce Center. Hays Logistics Center 1 is a 222,800 SF Distribution Center in Kyle, TX.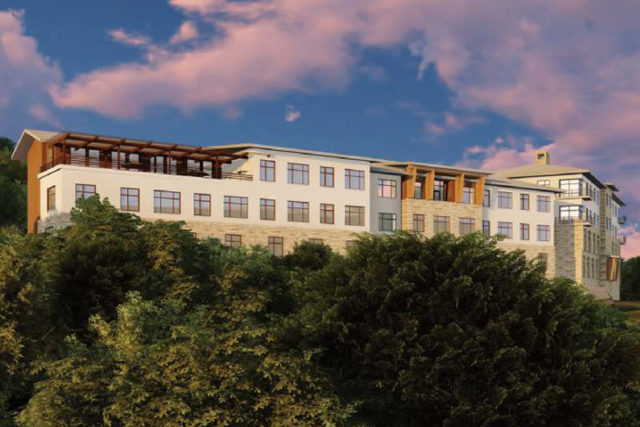 Jan/2019
HPI and Solera Partner Up
HPI is partnering with Solera Senior Living as a co-investment and co-development partner to build a national portfolio of senior living investments.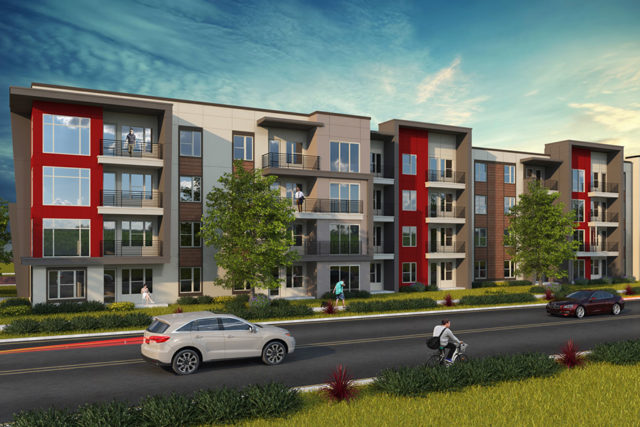 Dec/2018
HPI Breaks Ground on Rhythm
Rhythm is a 262-unit multifamily development at the heart of Austin's Silicon Hills.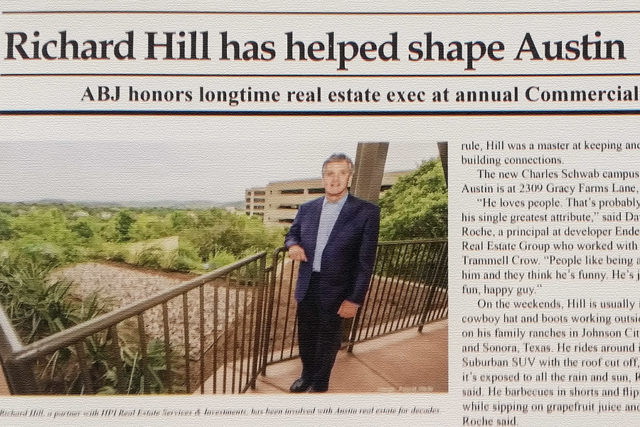 May/2018
Richard Hill Receives W. Neal Kocurek Award
Richard Hill's drive to build something successful — and to make friends while doing that — helped him become one of the most well-respected figures in Austin's commercial real estate industry.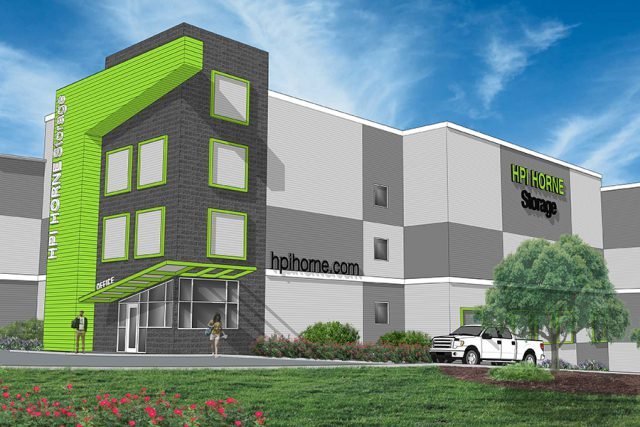 May/2018
HPI Closes on its First Self-Storage Investments
HPI Strategic Investments closes on its first self-storage developments in San Antonio.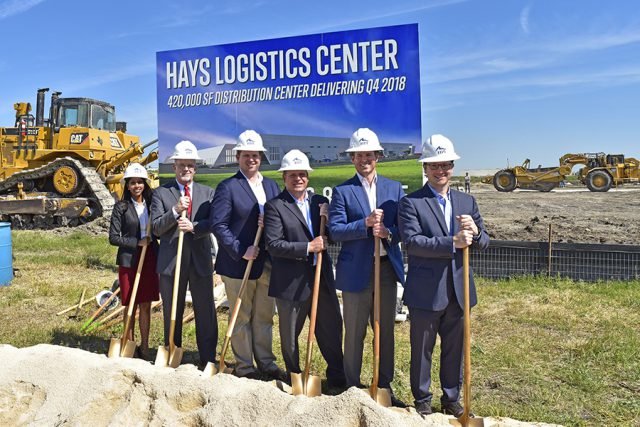 Apr/2018
Hays Logistics Center Breaks Ground in Kyle
Partnering with Hillwood Investment Properties, HPI breaks ground on Hays Logistics Center. This two-building, 435,000 SF distribution/fulfillment center is part of the larger Hays Commerce Center.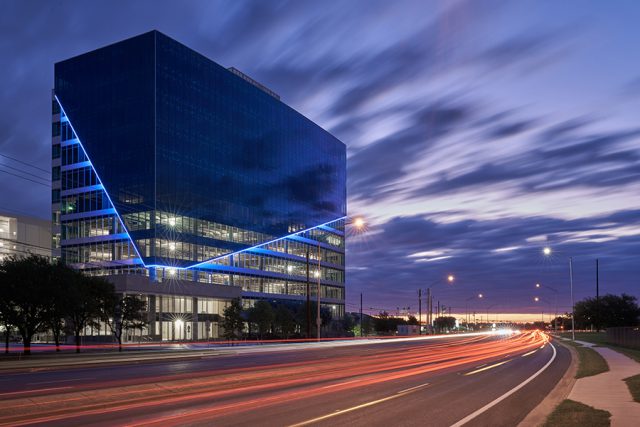 Jan/2018
Domain Tower Delivers to Indeed
HPI completes the development of Domain Tower, a 310,000 SF office tower in the Domain's South End District. The building is fully-leased to Indeed to expand their operations in Austin.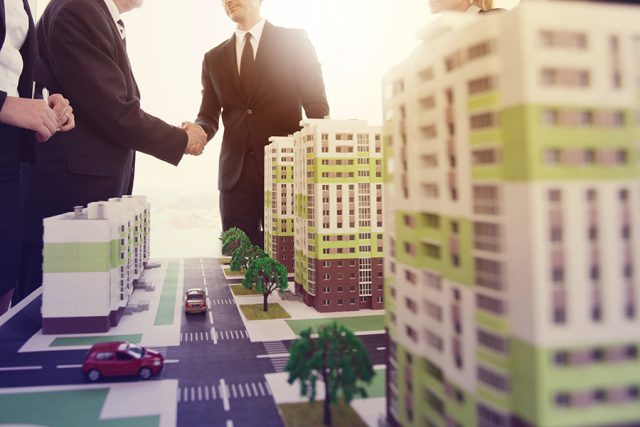 Jan/2018
HPI Strategic Investments is Formed
Continuing to widen our scope of services and investments, HPI forms its Strategic Investments Division to build a national investment portfolio in self-storage, senior living, and student housing.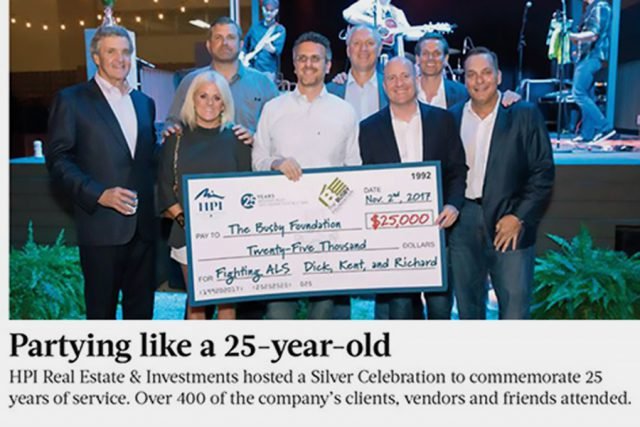 Oct/2017
Celebrating 25 Years
In 2017, HPI entered its 25th year of business, and celebrated a quarter century of building lasting relationships with our clients.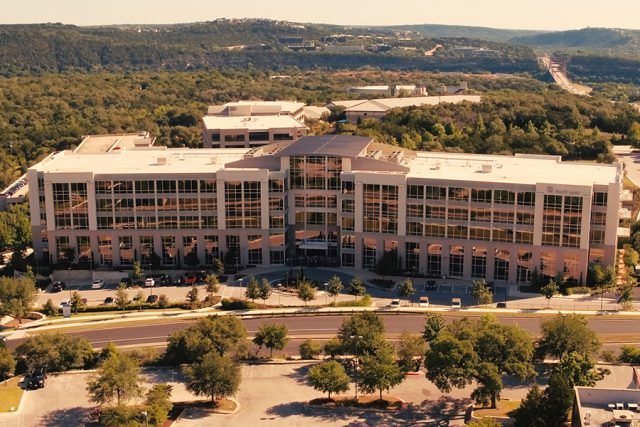 Oct/2017
New HQ #4
HPI moves into 15,000 SF at 3700 San Clemente, our newly constructed office development in Westlake. HPI reaches 145 employees and 15MM SF.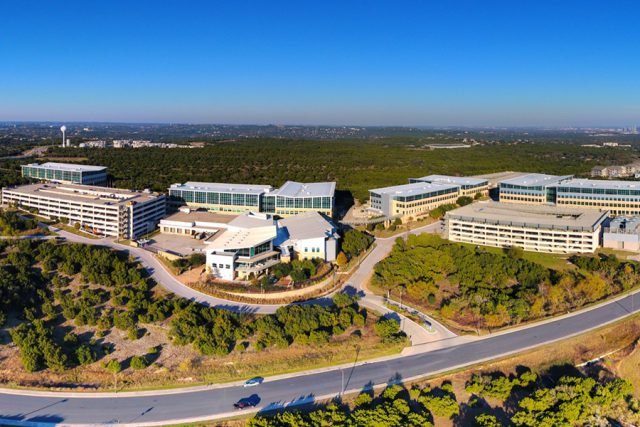 Jul/2017
2017 BOMA International TOBY Award Winner
The Summit at Lantana's management team, earns HPI a BOMA International "The Outstanding Building of the Year" award for its exceptional management service. A coveted recognition on a global scale.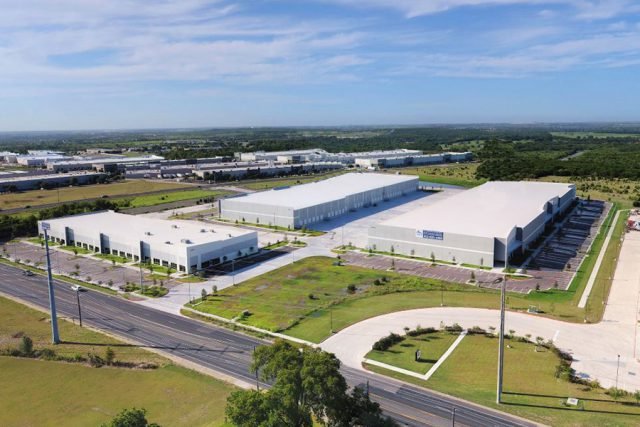 Nov/2016
Freeport Technology Center South Delivers
Freeport Technology Center South delivers, adding 322,000 SF to Austin's Southeast Industrial submarket.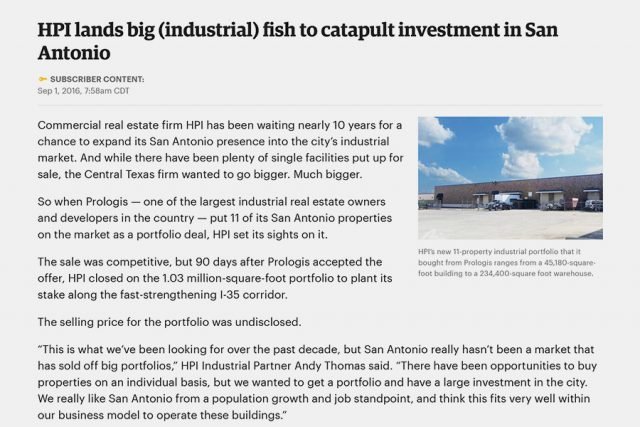 Sep/2016
Acquisition of San Antonio's Light Industrial Portfolio
HPI purchases 11 industrial buildings in Northeast San Antonio, a 1MM SF industrial acquisition.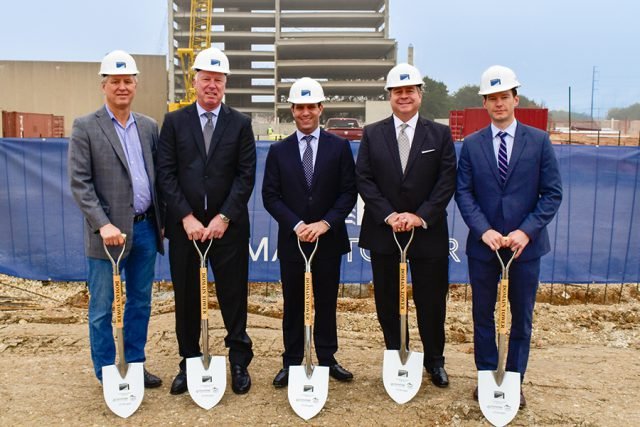 Aug/2016
HPI Breaks New Ground at The Domain
Partnering with Stonelake Capital Partners, HPI begins its development in the Domain with Domain Tower. One of many office towers planned for the Domain's South End District.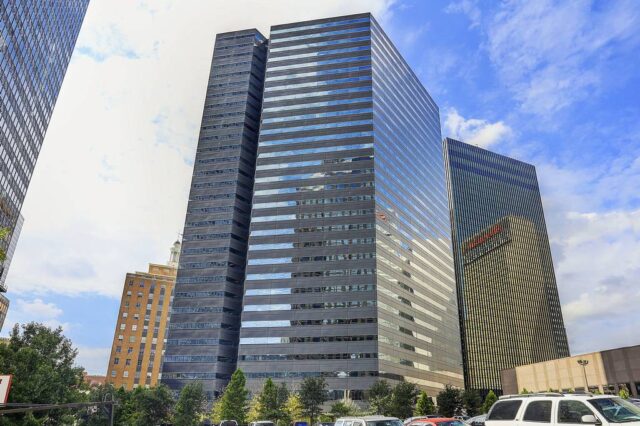 Jun/2015
HPI's Dallas Office Hired to Manage First Assignment
HPI Dallas office was hired for first management assignment at One Dallas Center, a 280,000 SF Class A building in Dallas CBD.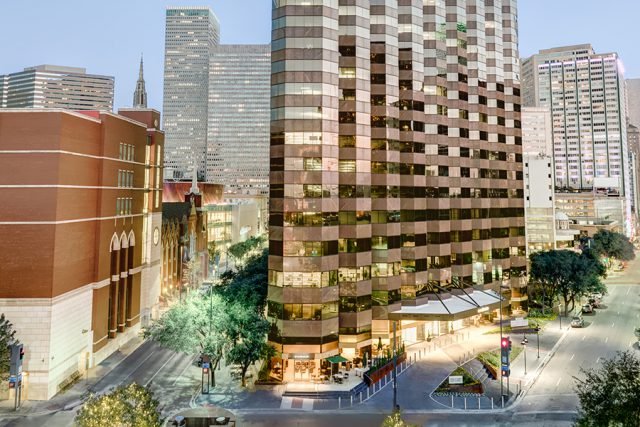 May/2015
1MM SF Ross Tower Acquisition
HPI finalizes the purchase of Ross Tower, a 1MM SF high-rise in Downtown Dallas. After one year and $20MM in building improvements, HPI goes on a leasing run at Ross Tower.
Dec/2014
HPI Executes a Record Number of Property Sales
In a single year, HPI oversees the sale of over 20 properties and retains 90% of its management assignments.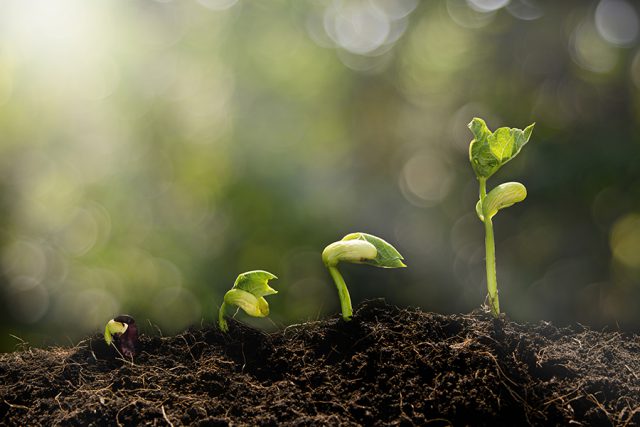 Dec/2014
HPI Goes through a Growth Spurt
HPI reaches 120 employees and an active portfolio of over 11MM SF during its largest growth period to date.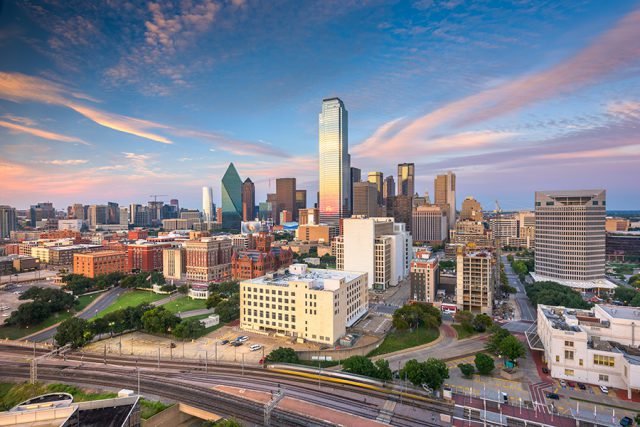 Aug/2014
HPI's Dallas Office Opens
Forming a partnership with Bandera Ventures, HPI opens its Dallas office under the leadership of John Hardaway.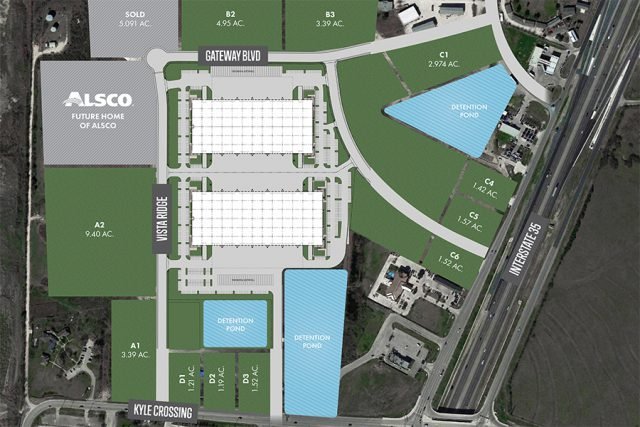 May/2014
HPI Purchases Hays Commerce Site
HPI finalizes the purchase of a 100-acre land parcel in Kyle, Texas, with plans to develop a mixed-use master development dubbed Hays Commerce Center.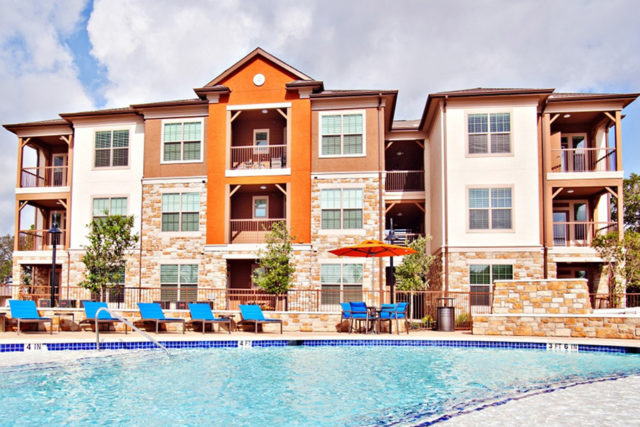 Sep/2012
Indigo Apartments Delivers
HPI Residential's first multifamily development, Indigo, delivers in San Antonio.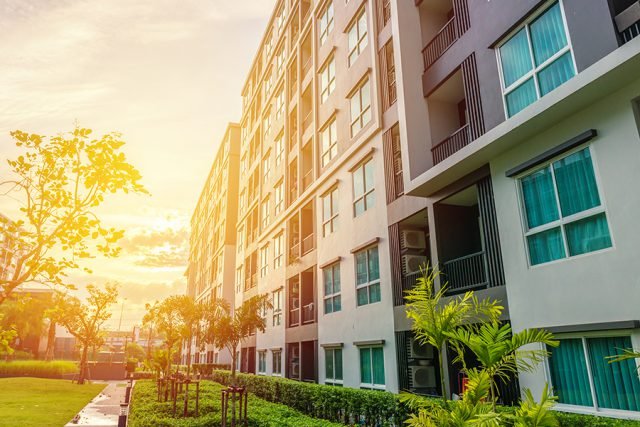 Dec/2011
HPI's Multifamily Division is Formed
Widening its scope of services and investments, HPI forms HPI Residential – its Multifamily Development Division.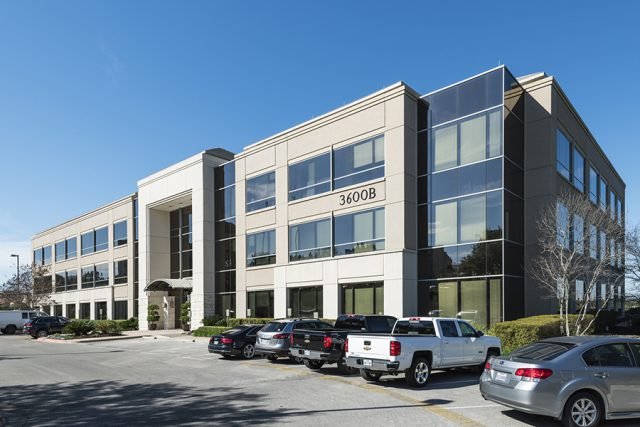 Aug/2007
New HQ #3
HPI moves into 12,000 SF at 3600-B San Clemente, with a staff of 80 people.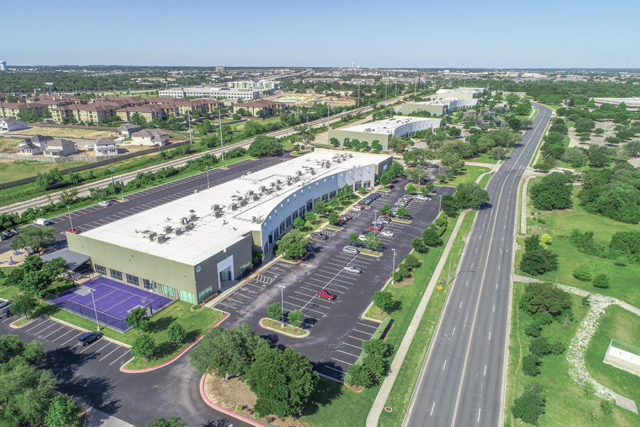 Jun/2007
Davis Spring Corporate Center Delivered
HPI completes the development of a 260,000 SF industrial flex development in Far Northwest Austin.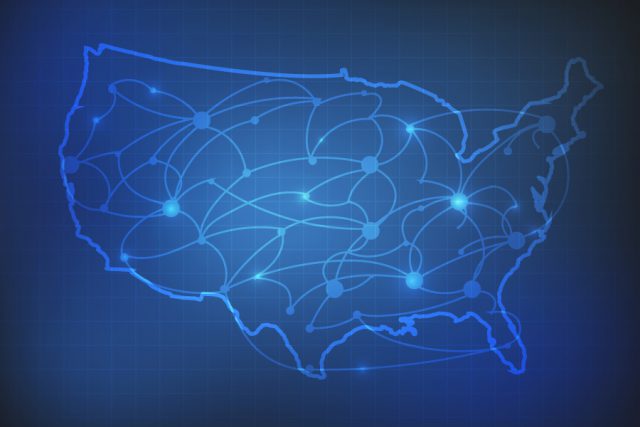 Feb/2004
HPI Goes Beyond Texas
With the purchases of the PhoMinDen properties, HPI extends portfolio across multiple states.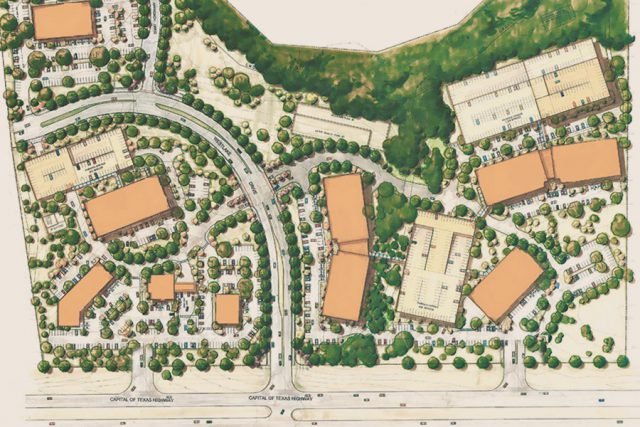 Aug/2000
San Clemente Development Begins
Construction commences on what is to become a five-building suburban office park just south of the Pennybacker Bridge.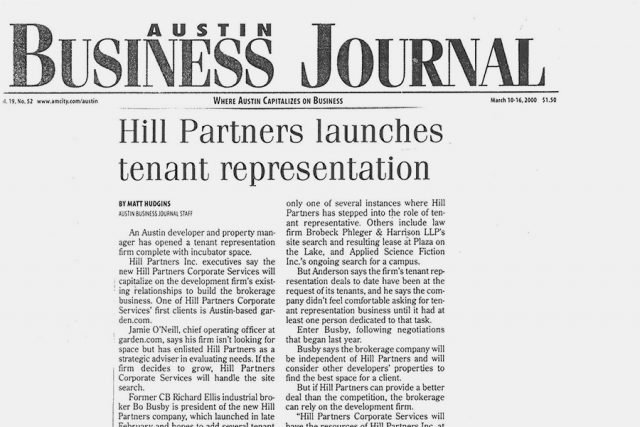 Mar/2000
HPI's Tenant Advisory Division is Formed
Formed by Bo Busby, HPI launches its Tenant Representation Division to directly service tenants.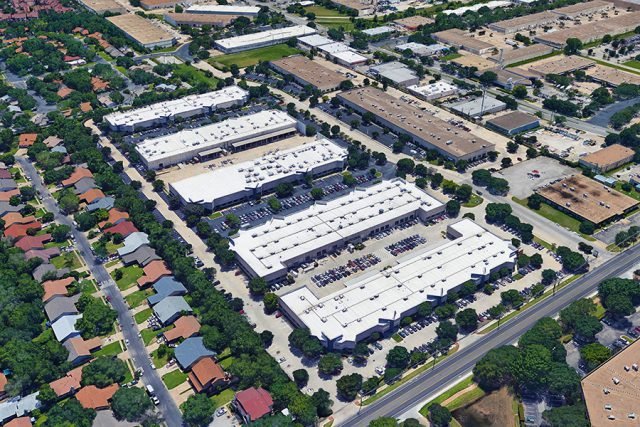 Feb/2000
Braker Center Phase IV Completed
HPI completes the development of the next phase at Braker Center, Phase IV brings an additional 350,000 SF of industrial product to North Austin.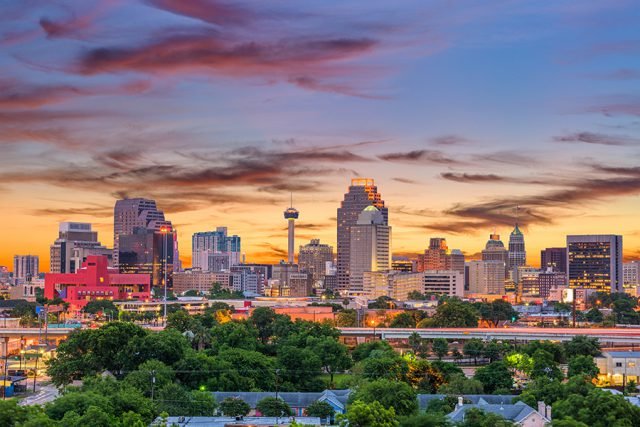 Jan/2000
HPI's San Antonio Office Opens
Expanding its operations to its second city, HPI opens its San Antonio office.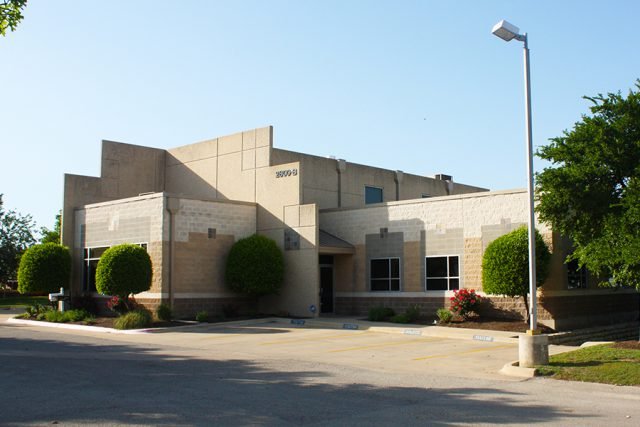 Jan/2000
New HQ #2
HPI moves into 7,000 SF at 2800-B Industrial Terrace with a staff of 30 people.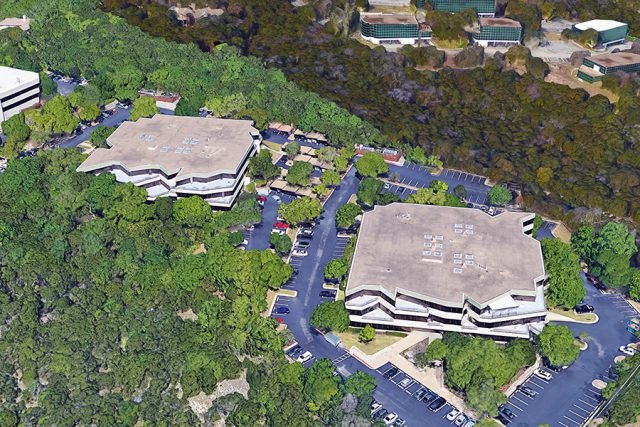 Sep/1999
Wild Basin I & II Acquisition
HPI purchase Wild Bains I & II, in a two-building, 135,000 SF office acquisition.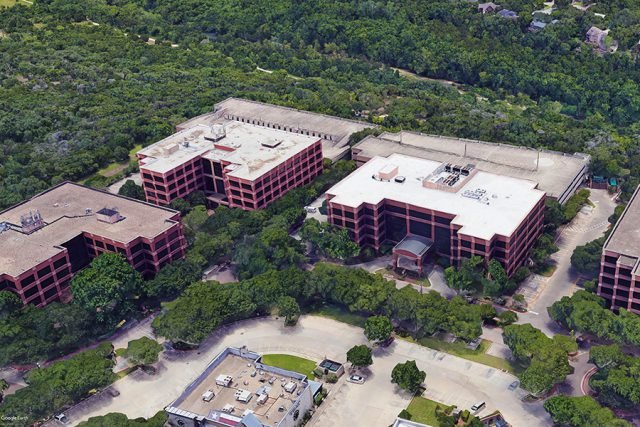 Jul/1997
Barton Oaks Plaza Development Begins
HPI begins development of Buildings III & V at Barton Oaks Plaza, a suburban office park in Southwest Austin.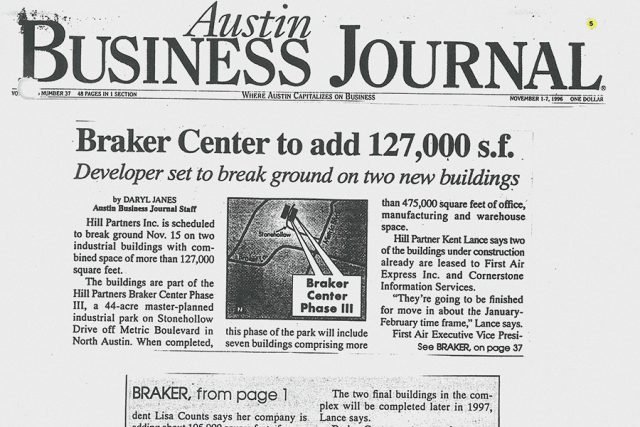 Nov/1996
Braker Center Phase III Completed
HPI completes the development of Braker Center Phase III, a 385,000 SF industrial park in North Austin.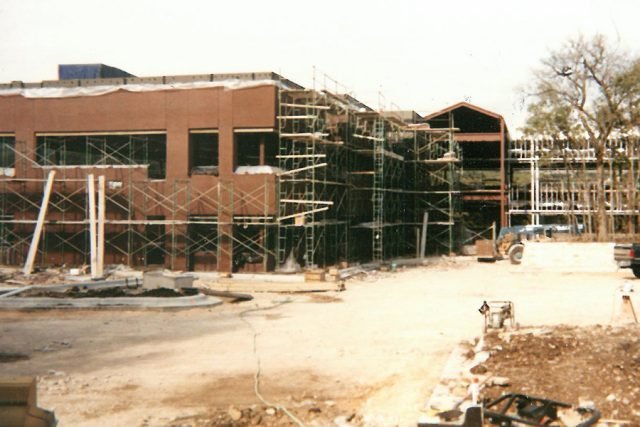 Oct/1996
HPI's First Office Development Delivers
HPI's completes its first office development Lakewood on the Park, a three-building, 210,000 SF office development in Northwest Austin.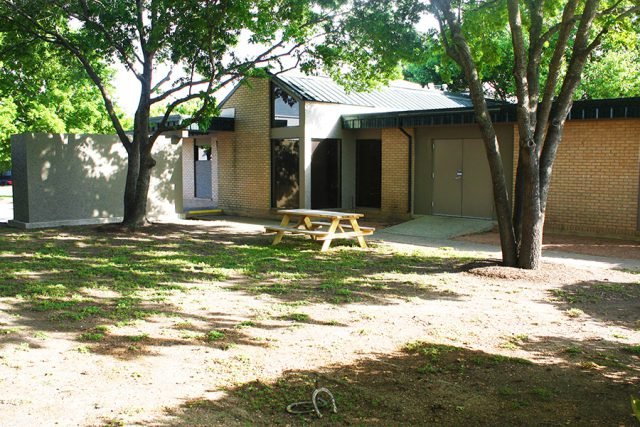 Sep/1994
New HQ #1
HPI moves into 2,400 SF at 2800-A Industrial Terrace with a staff of 10 people.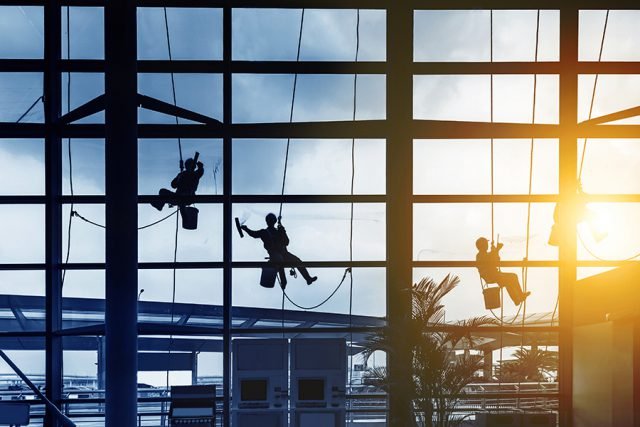 Feb/1994
HPI's Management Division is Formed
With a growing portfolio, HPI forms it's Management Division.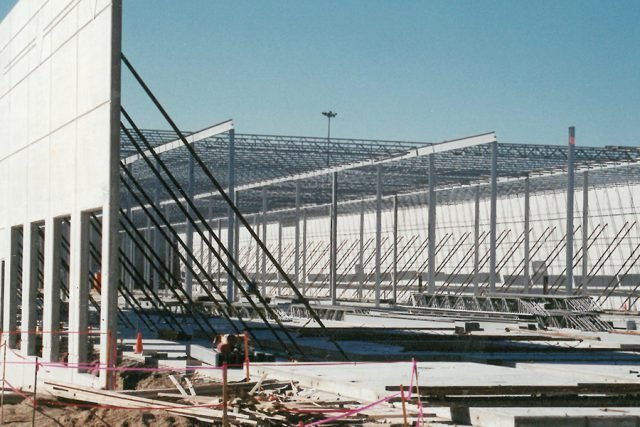 Jan/1994
HPI's First Industrial Development Delivers
Waterford Industrial, which sits in Austin's North submarket, is the first industrial development completed by HPI.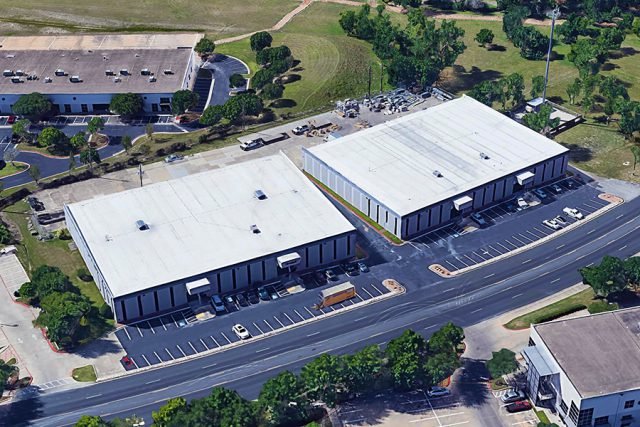 Oct/1992
HPI's First Industrial Acquisition
HPI purchases Metro Center, its first industrial acquisition in Austin.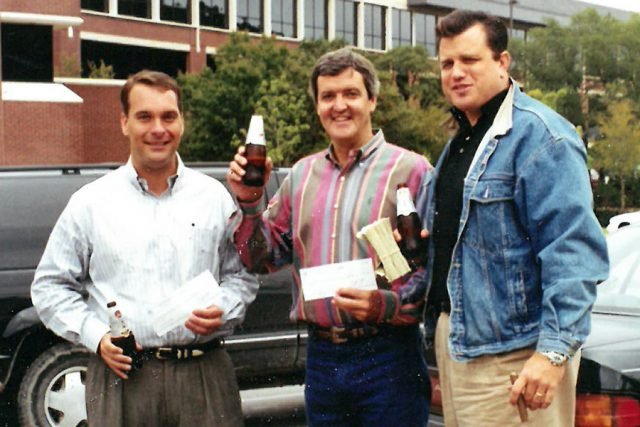 Oct/1992
Our Story Begins
HPI started as a development firm in the 90's. Founded by Richard, Dick, and Kent with 1MM square feet of inventory their journey began.
The Team
Diversity and Inclusion Statement
HPI's success has come from the trust, teamwork, and exceptional service demonstrated by our employees. We believe that diversity and inclusion is a critical component of the foundation and the future of our success. We value and celebrate all people regardless of gender, sexual orientation, religion, ethnicity, and age. We commit to provide a culture that allows for the sharing of differences and respects them. We commit to hiring a diverse team of individuals who reflect the community in which we serve. HPI will continue to foster an inclusive environment in which our employees are empowered to share opinions and ideas that will help the company grow and prosper for many years to come. Diversity in our teams will bring about the innovation and ideas needed to continue successful relationships with our customers and grow our business.
Careers
Passion, Teamwork, and a Texas-sized Competitive Spirit.
These values are what make our team the best in the industry. We take pride in our homegrown culture that encourages opportunities for professional and personal growth. If you share these values and are looking to work for the leading commercial real estate firm in Texas, you've come to the right place.